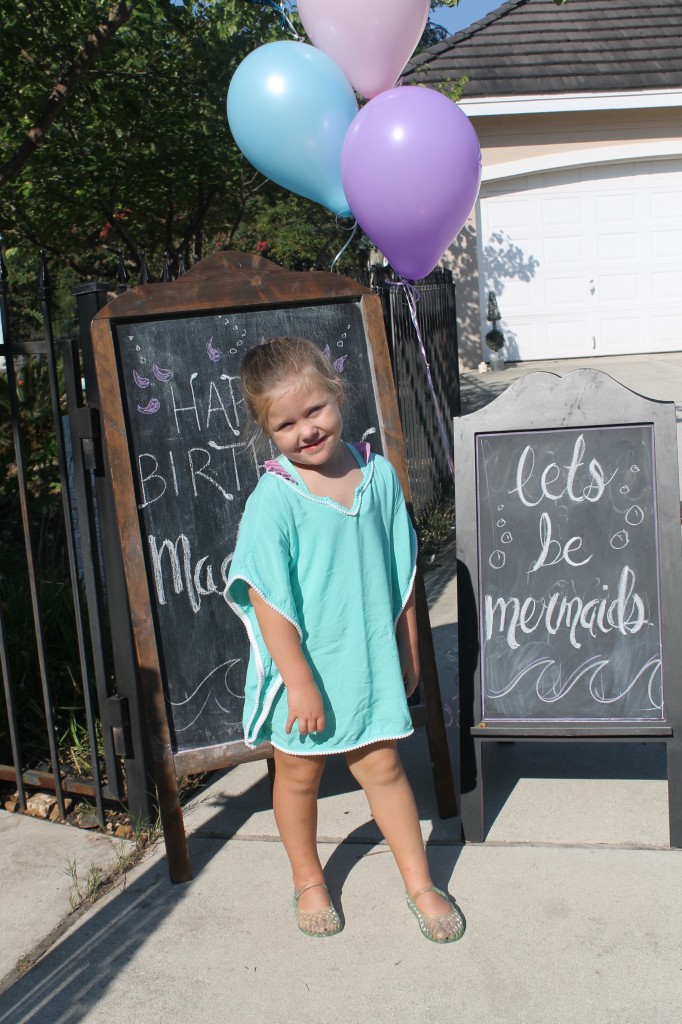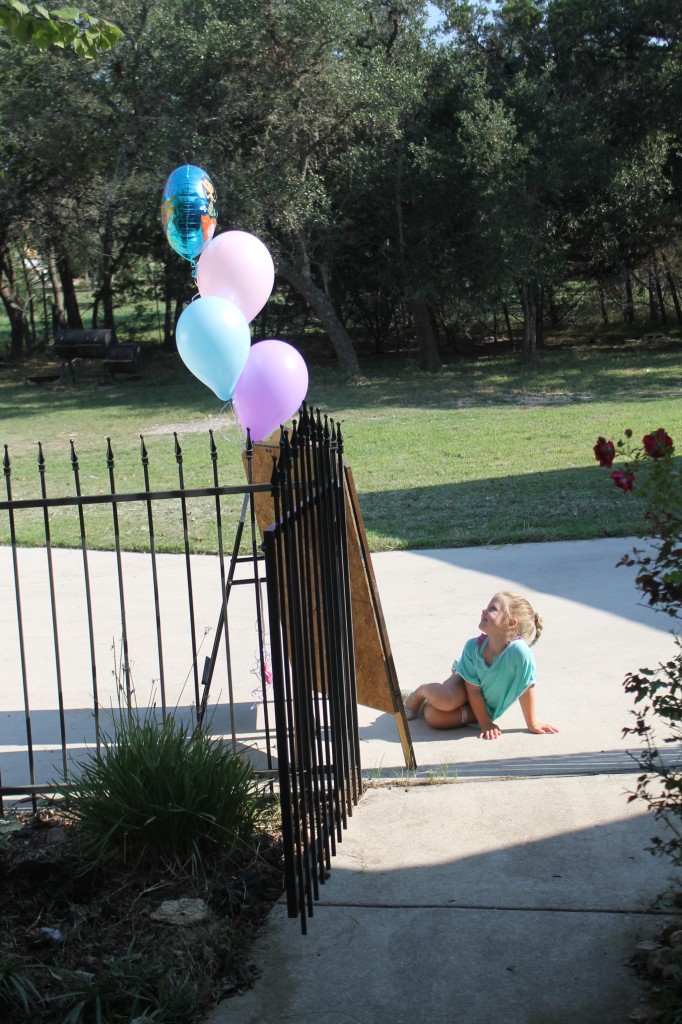 We recently celebrated Madeleine's 4th birthday with a mermaid pool party.  I love organizing parties for the kids because they love everything about them…the cake and presents, yes, but even the invitations, party favors, and decor get my kids pumped up.  And me too.  We've been known to play pretend parties at home where the kids will color invitations, wrap their toys and sing happy birthday just for fun.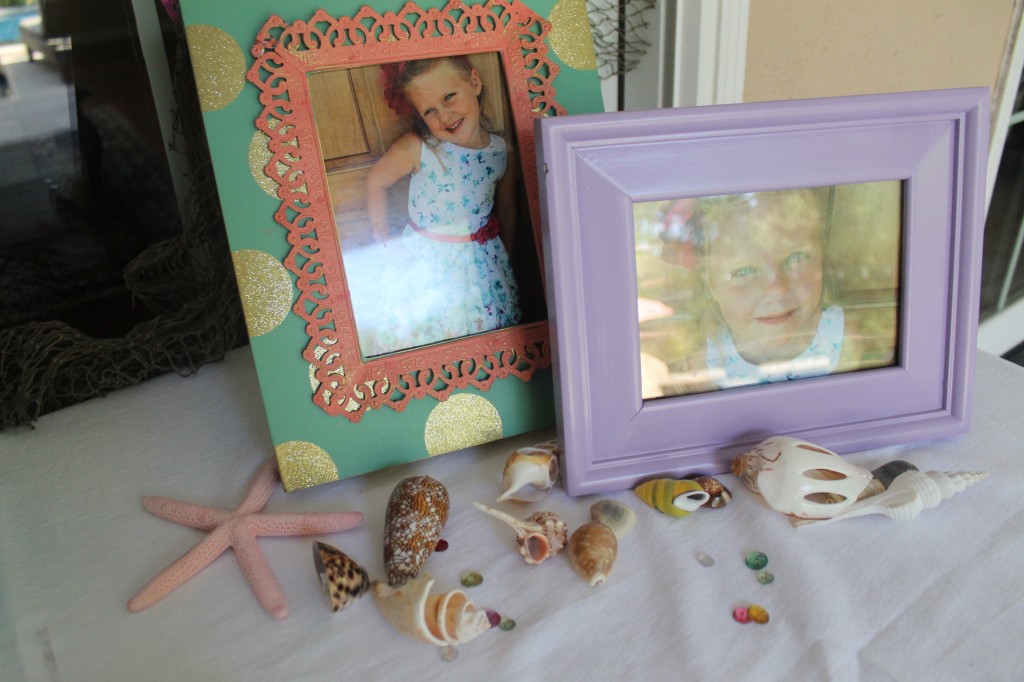 I'm not sure where she got the mermaid idea, but Madeleine made up her mind almost as soon as she turned three! The whole 'mermaid' thing was extra fun with a summer birthday.  We made a game out of collecting seashells from our annual beach trips and then turned around to use them as party decor.   Warm temperatures + the in-laws pool = fun party activity!  We bought some extra large floats that went with the theme and the kids tried not to fall off while Joe pushed them from one side of the pool to the other.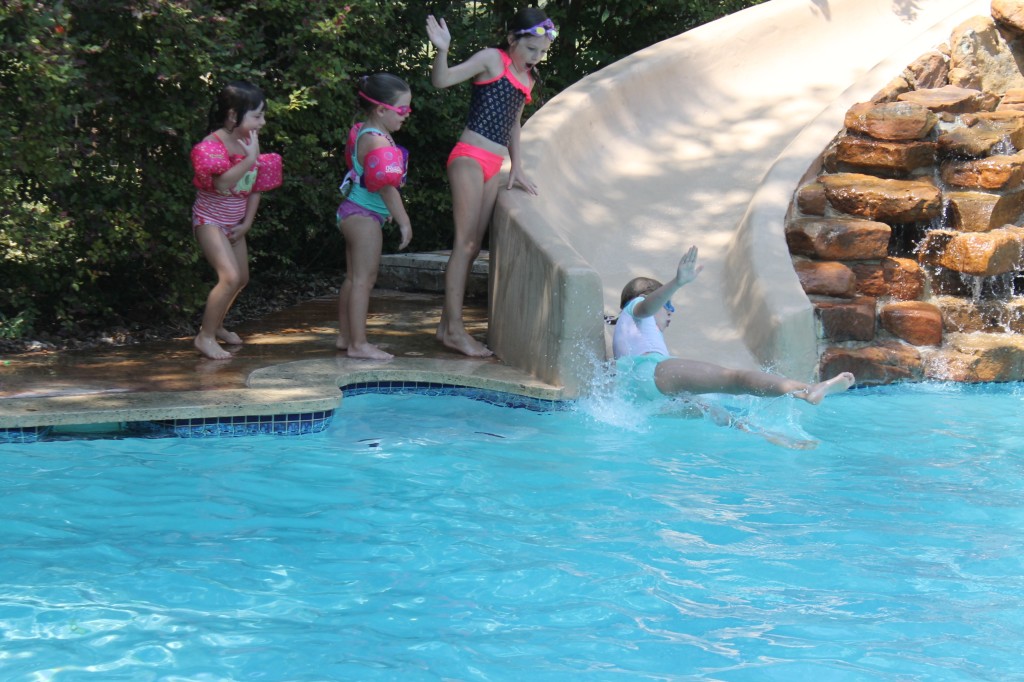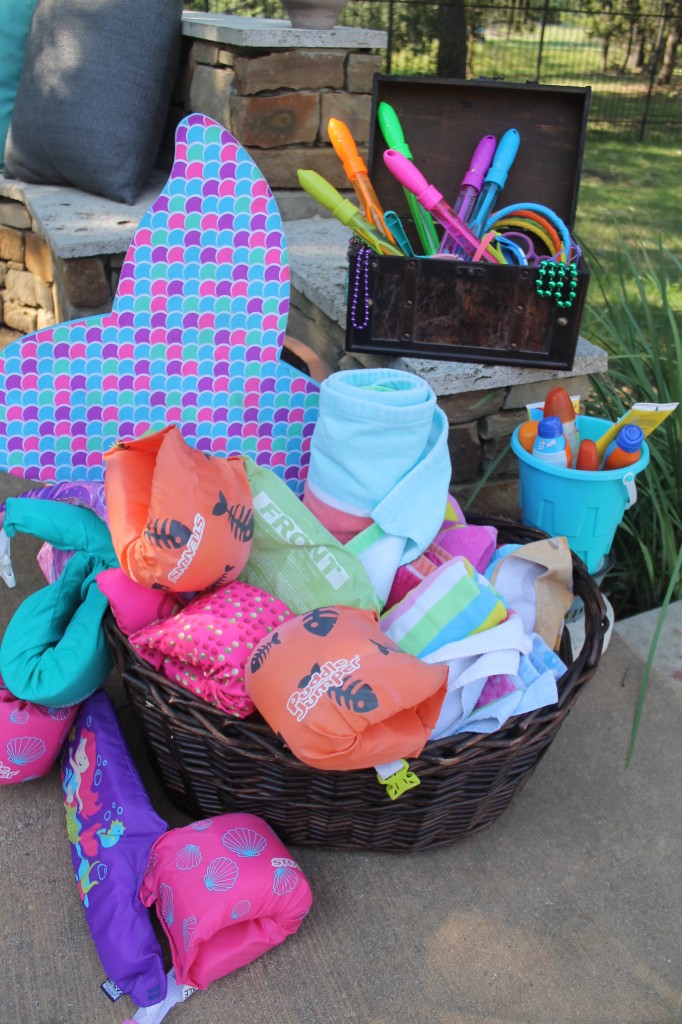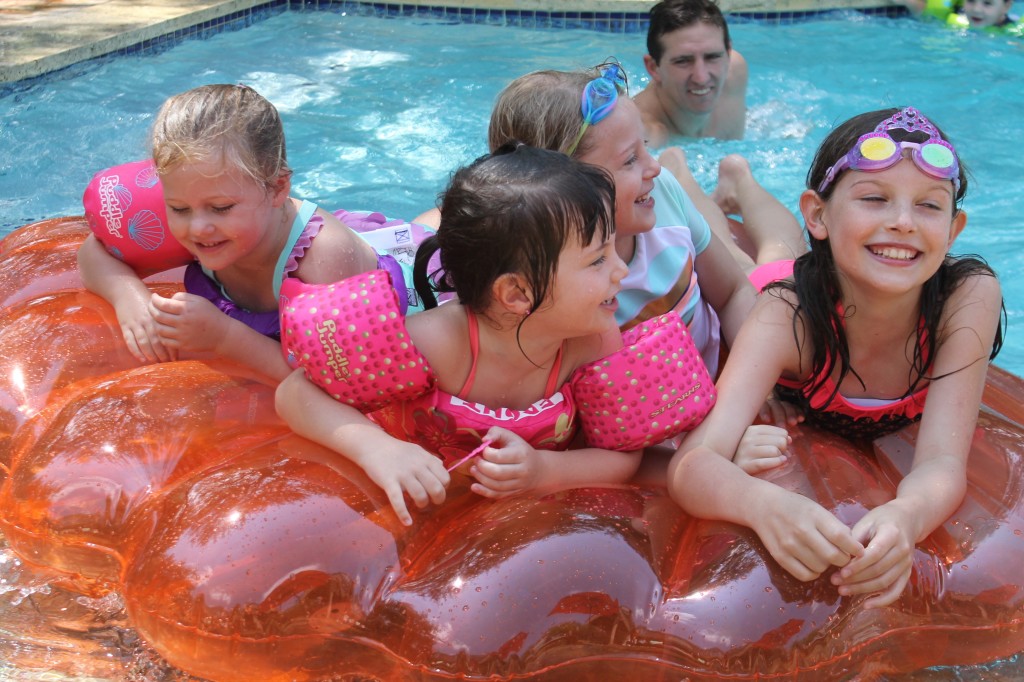 The birthday cake was a personal victory at this party haha.  I am always drawn to the beautiful cakes that go along with party themes but I feel silly spending a lot of money and my baking, plus decorating, skills are unreliable (revisit Becky's baby shower blueberry cake and Joe's german chocolate birthday cake).  But even so, I decided to tackle a diy cake.  I even let the kids help;)  It didn't turn out exactly like the inspiration picture but it sure was close and sure was good. Madeleine was proud too #designassistant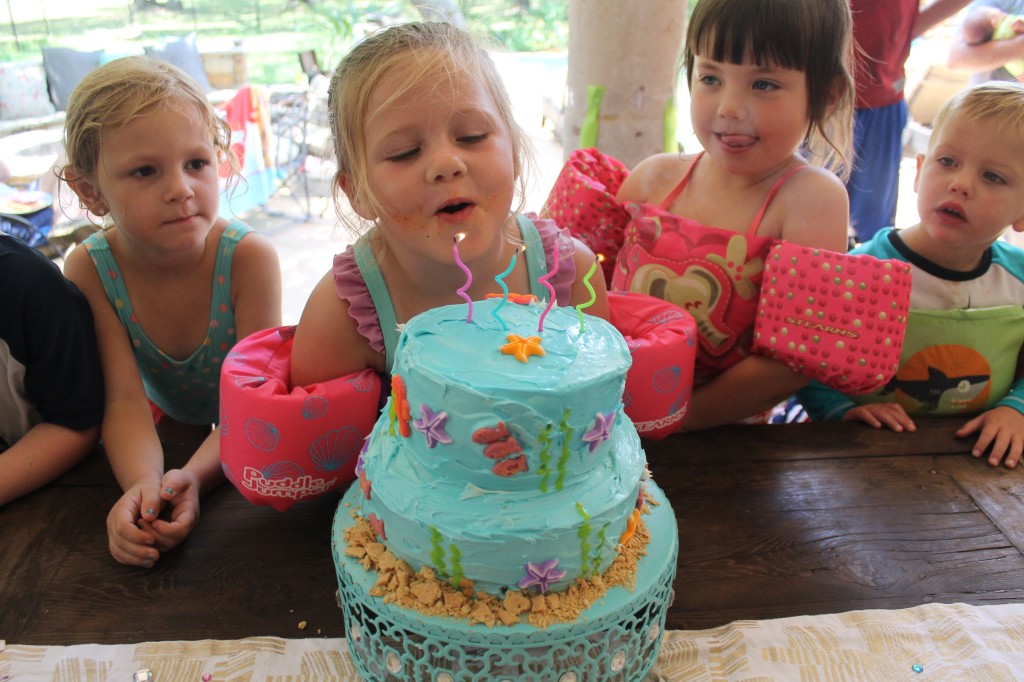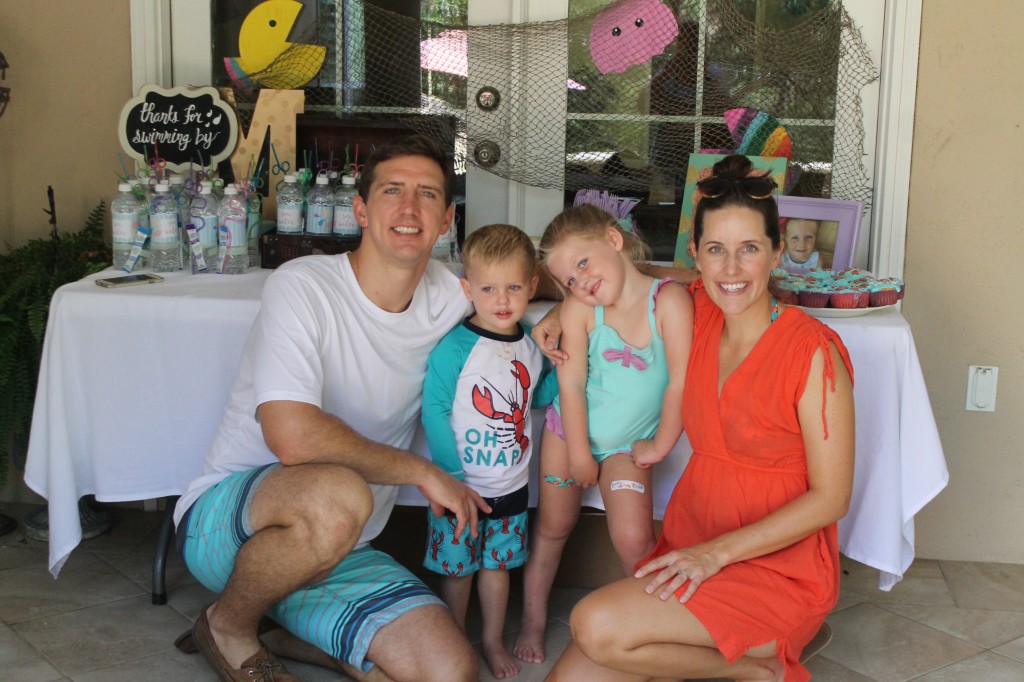 Some of my favorite party details were the party favors (water bottles with swirly straws and juice powder), the goldfish in a large fish bowl, and the pirate/mermaid bathroom signs.  Oh and all the pictures that Madeleine and her cousins colored for her party decoration and personally hung up all along the patio.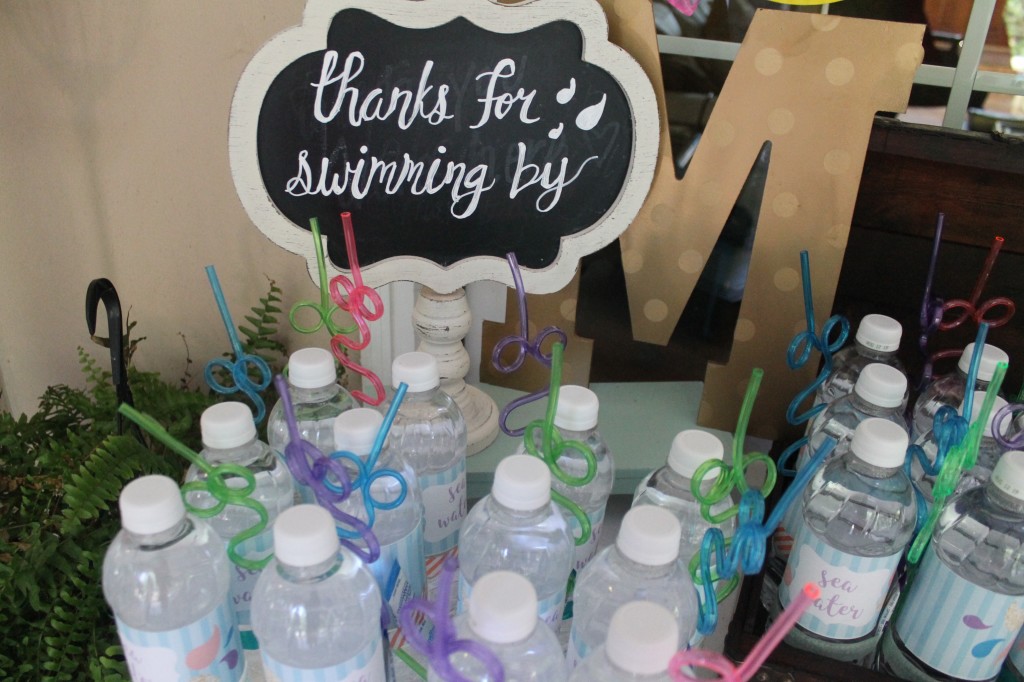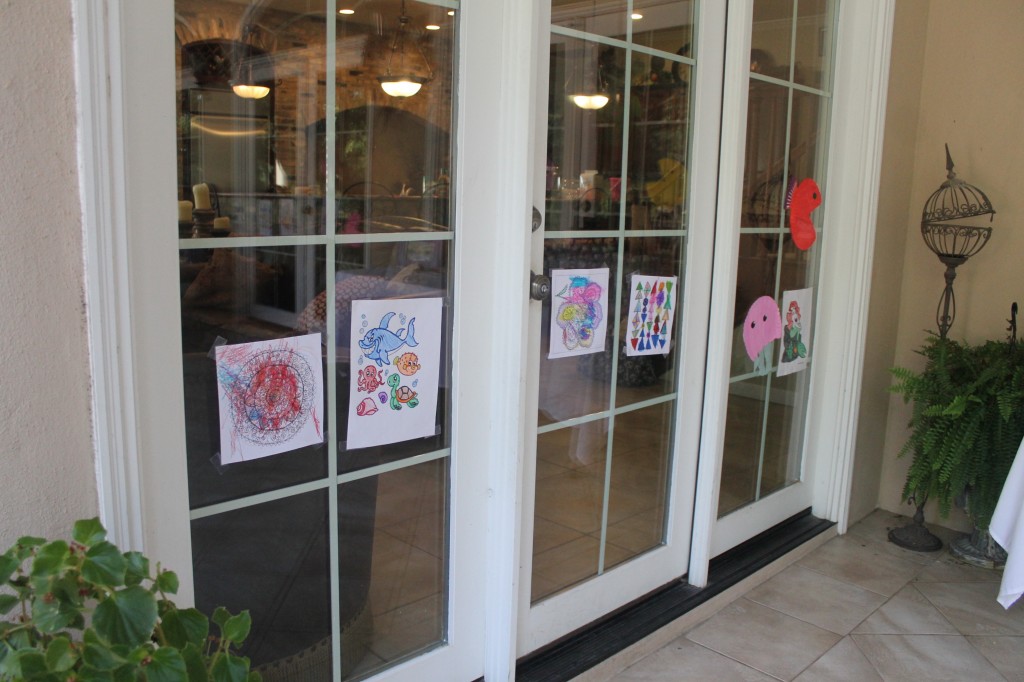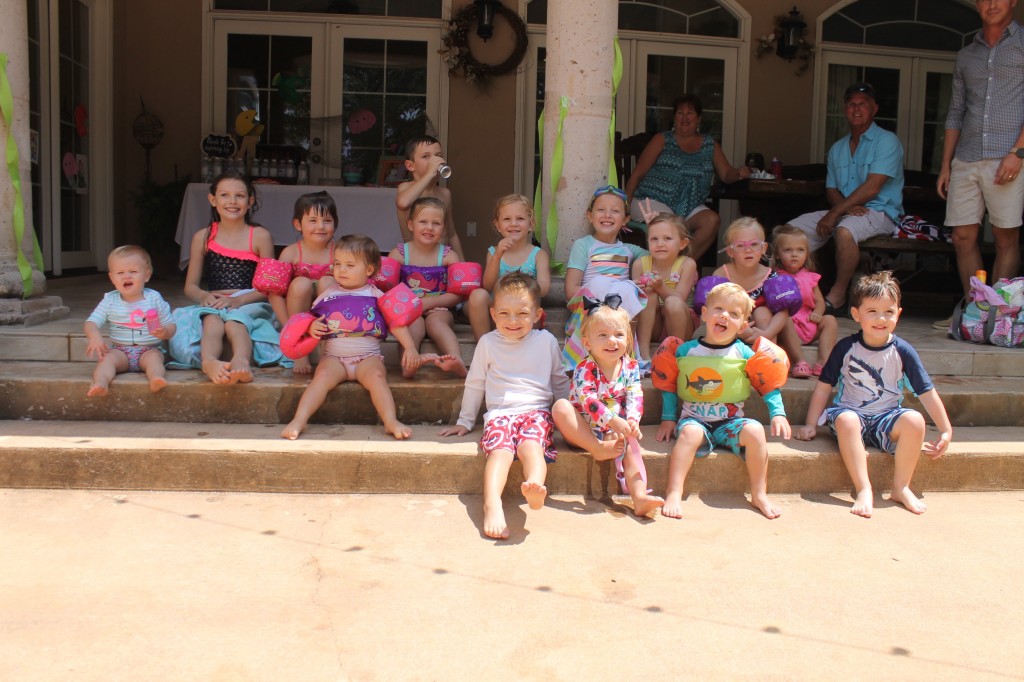 Happy Birthday Madeleine!!  I can't wait to party with you again next year.